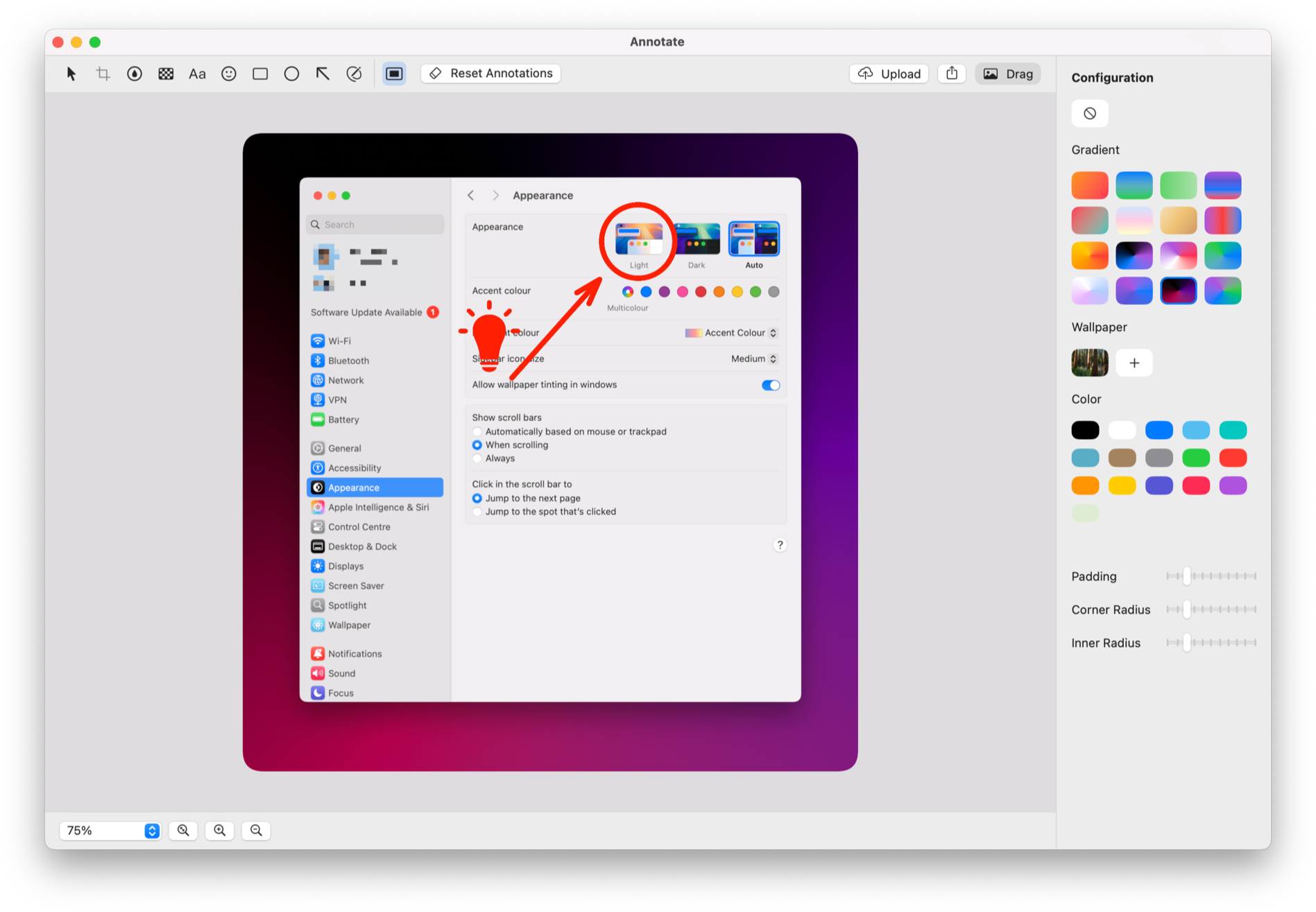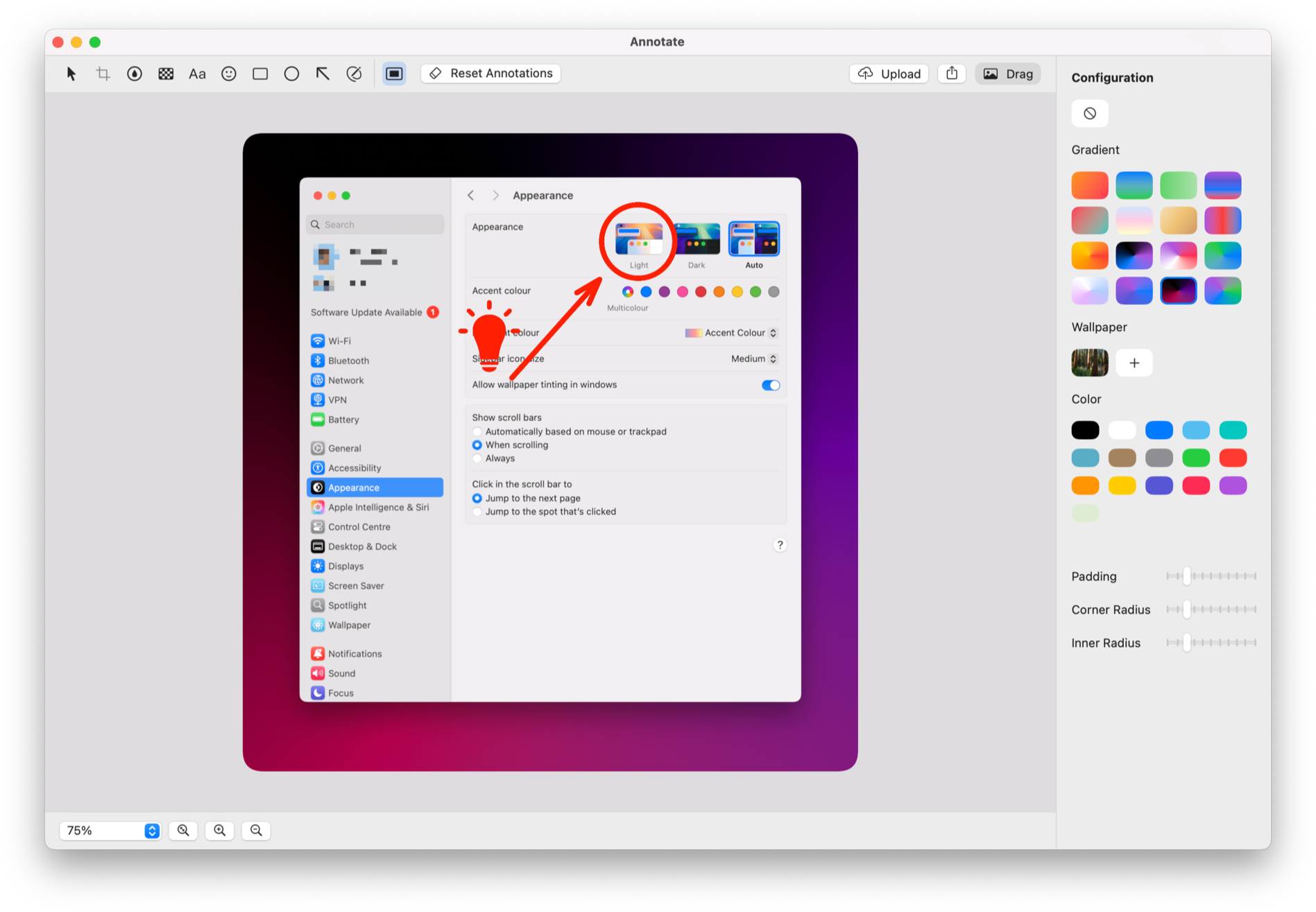 Screen Capture
Capture and annotate screen shots with Dropshare or your favorite annotation app, and record your screen as video or GIF.
Annotated screen shots and screen recordings have become an essential part of professionally working together.
Automatically name screen shots with AI ✨ to make them easily identifiable and searchable. 1)
Add your spoken voice, Mac audio, webcam video and pressed keyboard shortcuts to a screen recording to create great screencasts and such like.
Besides the integrated annotation editor, the most popular third-party apps like CleanShot X and Shottr are supported natively as well.
1) OpenAI API key required. Included for Setapp subscribers.