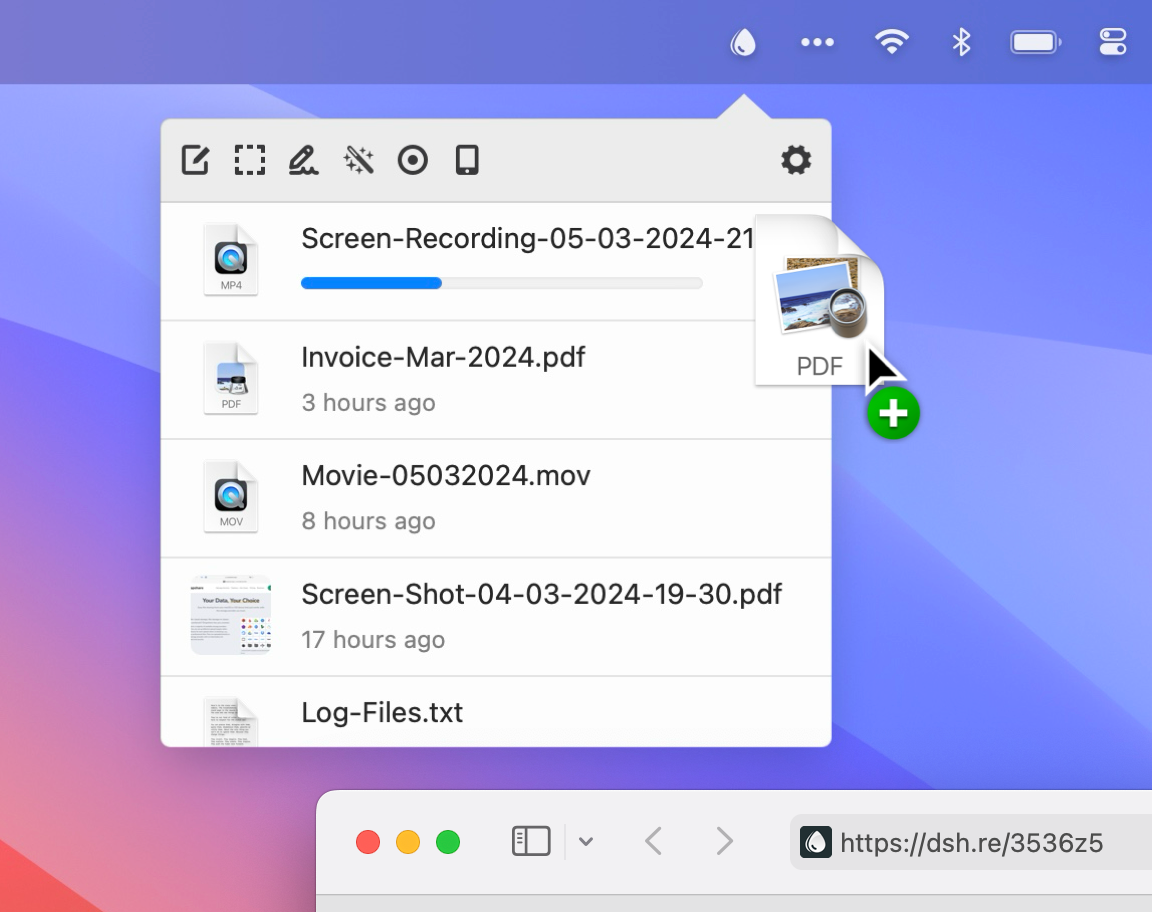 Upload Anything
Dropshare is a file sharing app. It will take any file, text, screen shot or screen recording – upload it – and provide you with a link to share.
Living in your menu bar, always at your fingertips, Dropshare runs in the background until you need it. Once (or even before) an upload has finished, you will have a link to access the file in your clipboard, ready to share it in an email, instant message or online forum.
Uploads can be started via drag&drop, keyboard shortcuts, a Share menu and many other ways from almost any app.